FREE SHIPPING AUSTRALIA WIDE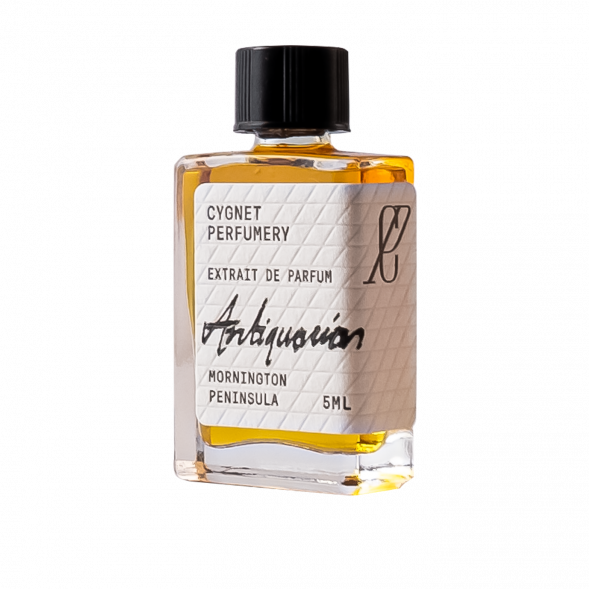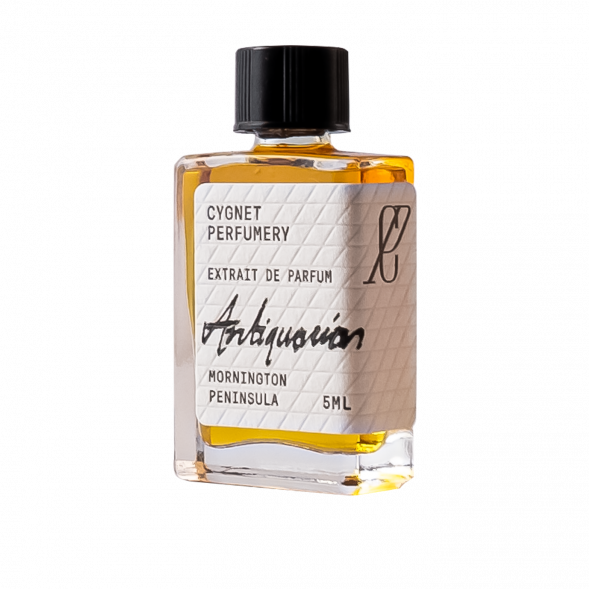 ANTIQUARIAN
5mL
Extrait de Parfum
Batch III
Top Notes: Bergamot, Green Cardamom.
Heart Notes: Cardamom Absolute, Virginian Cedarwood, Saffron.
Base Notes: Vanilla, Opoponax Resinoid, Australian Sandalwood.
Aged: 6 months.

100% natural perfume released once a year in limited numbers.
Bergamot and Green Cardamom open Antiquarian with their fresh and sparkling qualities. The spice of Green Cardamom then softens into a warmer, richer and velvety shadow of Cardamom Absolute. Its woody undertones are amplified by Cedarwood, whose dryness tempers the sweetness of the Cardamom and Vanilla. House tinctured Saffron is boosted by an exquisite oleoresin from Iran; a familiar warm and salty skin scent, with a subtle leather note reminiscent of a dusty antique book cover.

The book is opened and immediately that comforting vanillin scent of old pages appears. Vanillin is closely related to Lignin, a volatile organic compound that is found in wood-based paper, and as it ages gives that characteristic scent to old books. An in-house extraction of A-grade Vanilla Beans sourced from far north Queensland, alongside Madagascan Oleoresin and Brazilian Absolute create a decadent Vanilla dry down. Vanuatu Sandalwood elevates the woody aspects of Vanilla, whilst Opoponax accentuates it's resinous and gourmand side with a soft muskiness.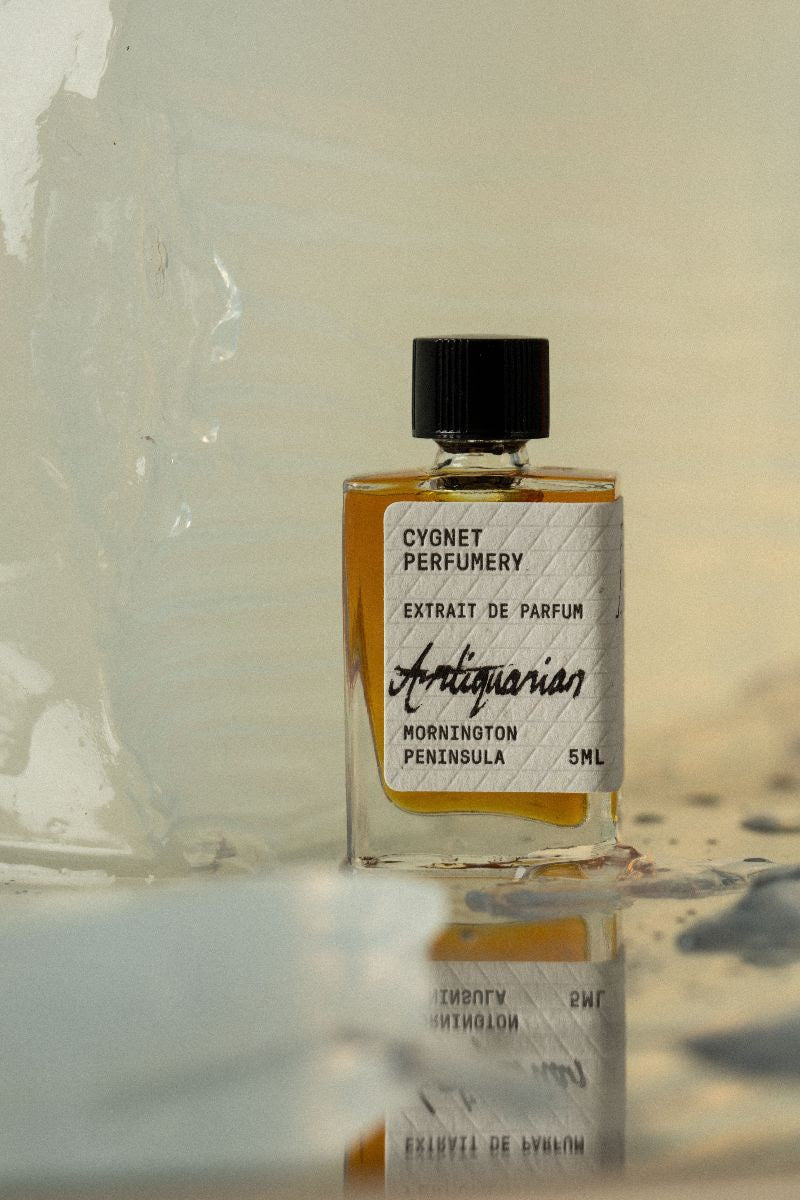 100% NATURAL
Ingredients
Alcohol, Parfum (Fragrance)*, Anisyl Alcohol​​°, Benzyl Alcohol​​°, Benzyl Benzoate​​°, Benzyl Cinnamate​​°, Benzyl Salicylate​​°, Cinnamal​​°, Cinnamyl Alcohol​​°, Citral​​°, Citronellol​​°, Eugenol​​°, Geranio​​l​​°, Isoeugenol​​°, Limonene​​°, Linalool​​°

*Fragrance (Parfum) from 100% natural raw materials,
​​°Aroma molecules that are naturally part of an essential oil or absolute. listed due to labelling requirements as potential allergens.

Free from synthetic fragrances, phthalates, parabens and alcohol denaturants.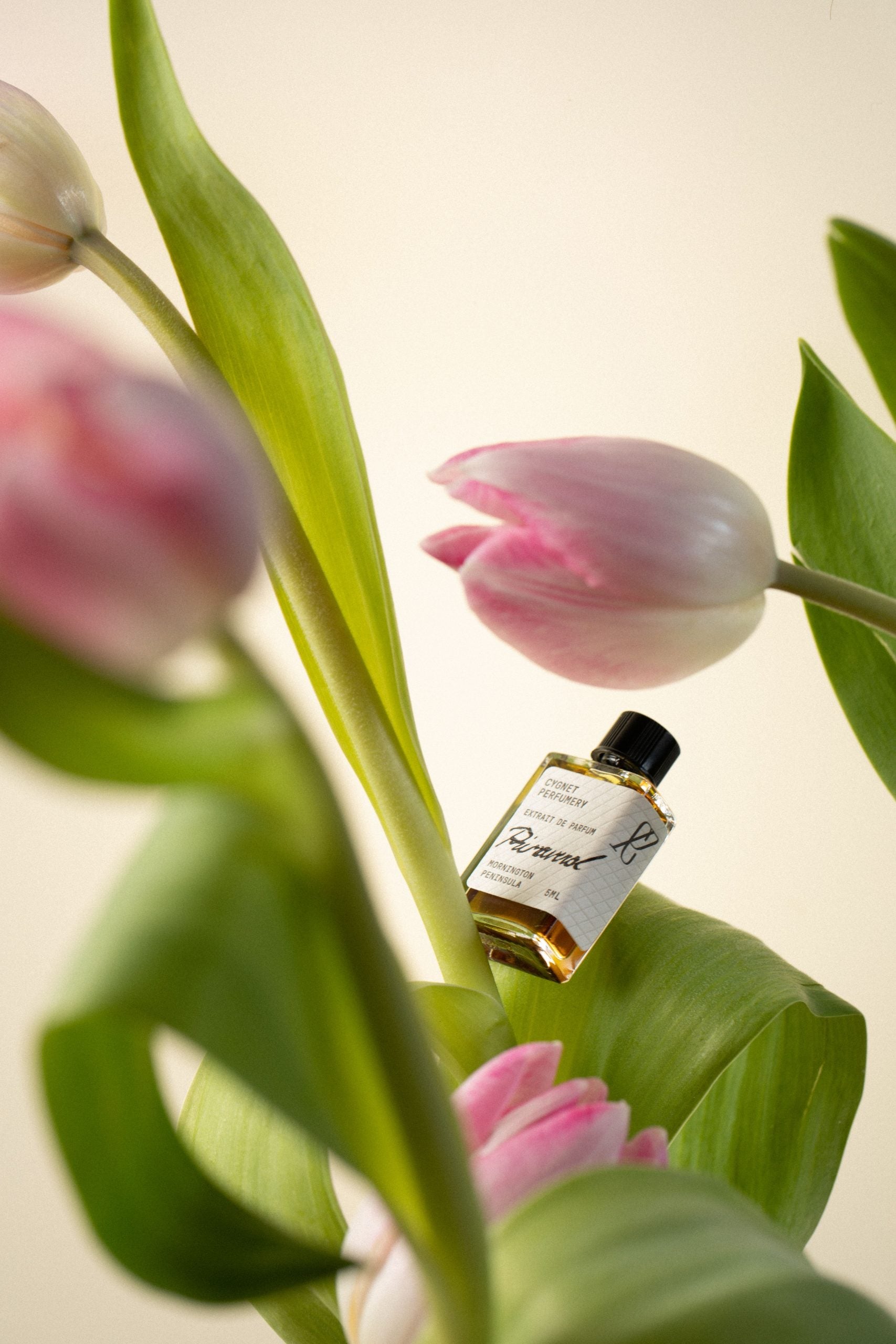 Extrait de Parfum
2022 Release Schedule

February – Plein Air III

April – Conifer III

June – Antiquarian III

August – Nocturne III

October – Primaveral III

December – Vigneron III