FREE SHIPPING AUSTRALIA WIDE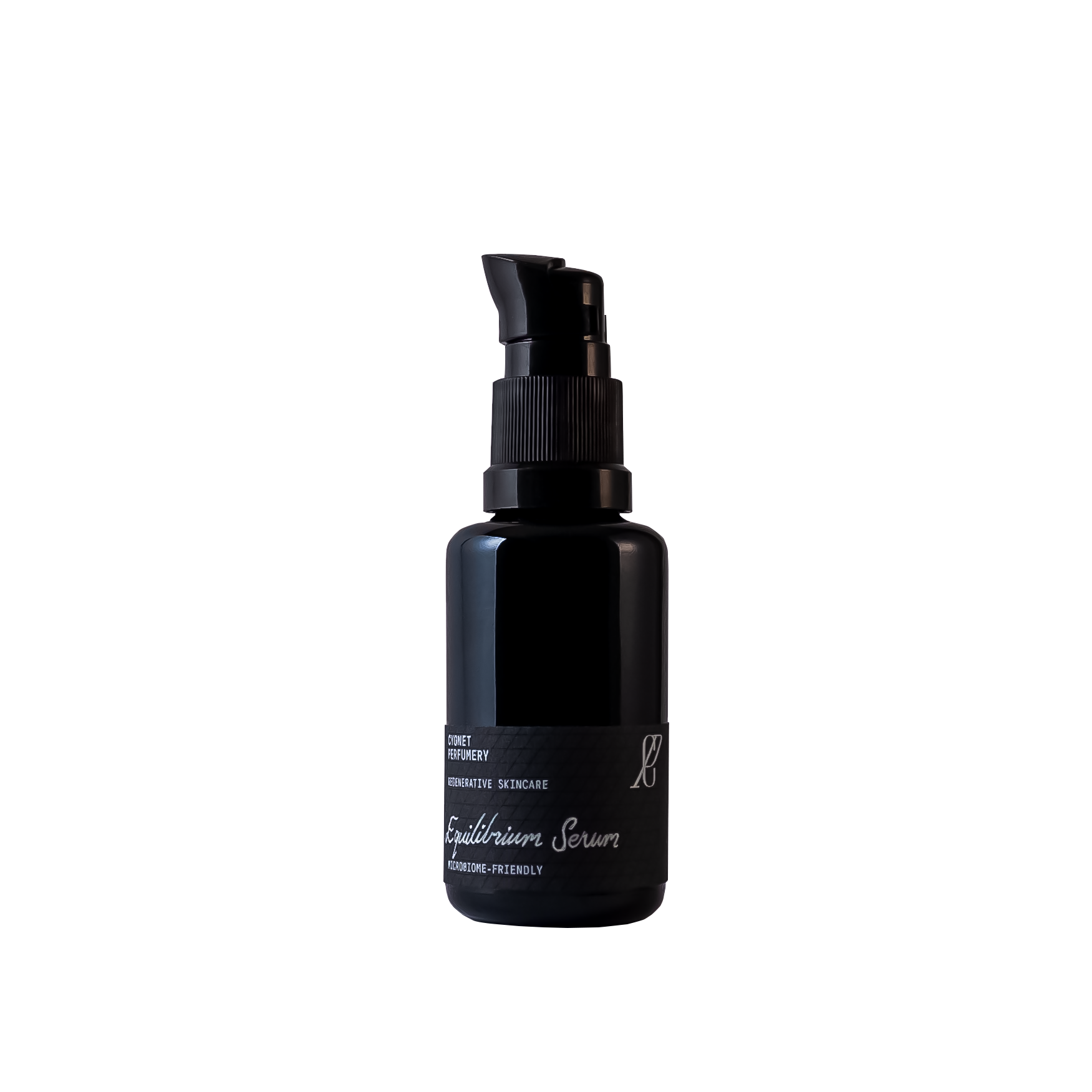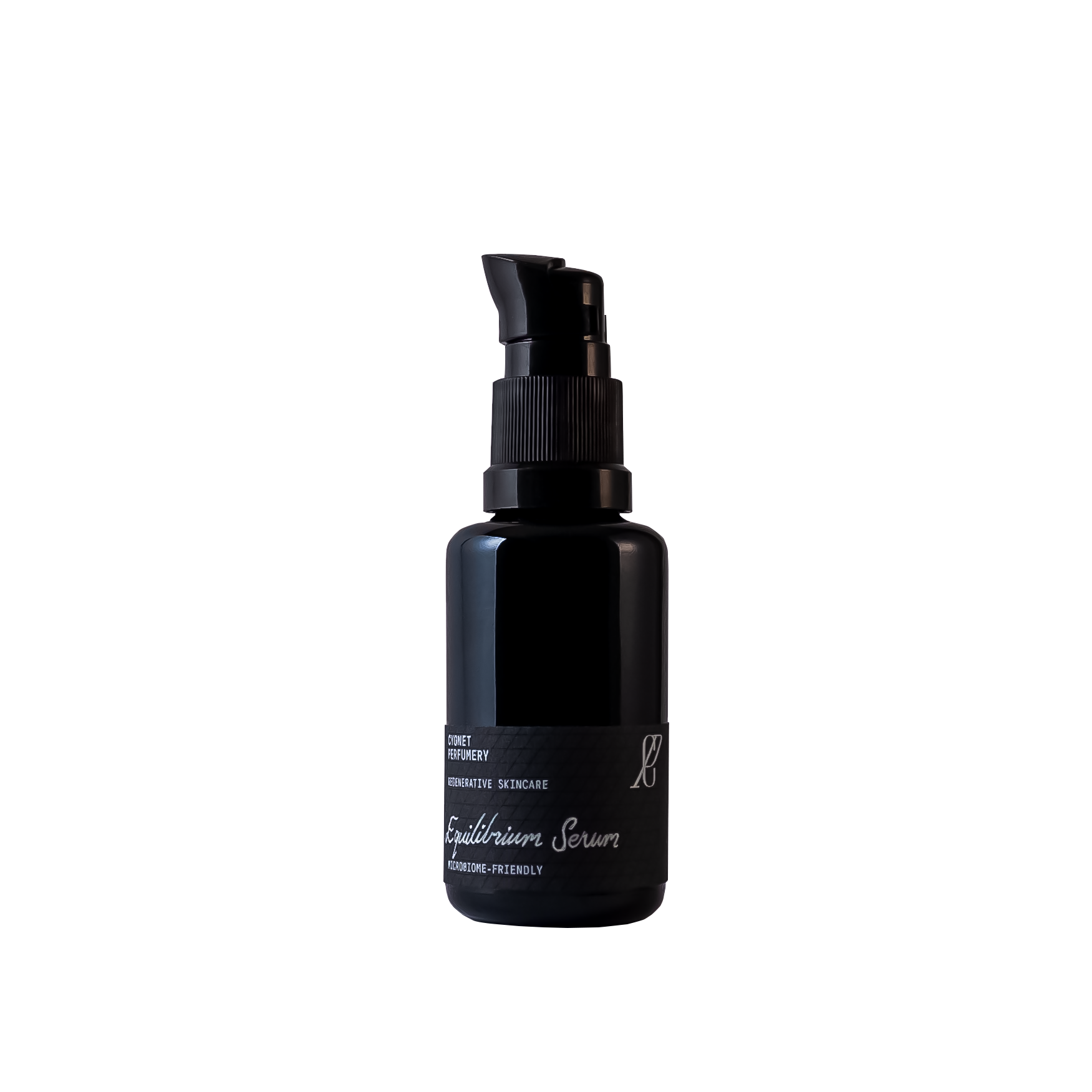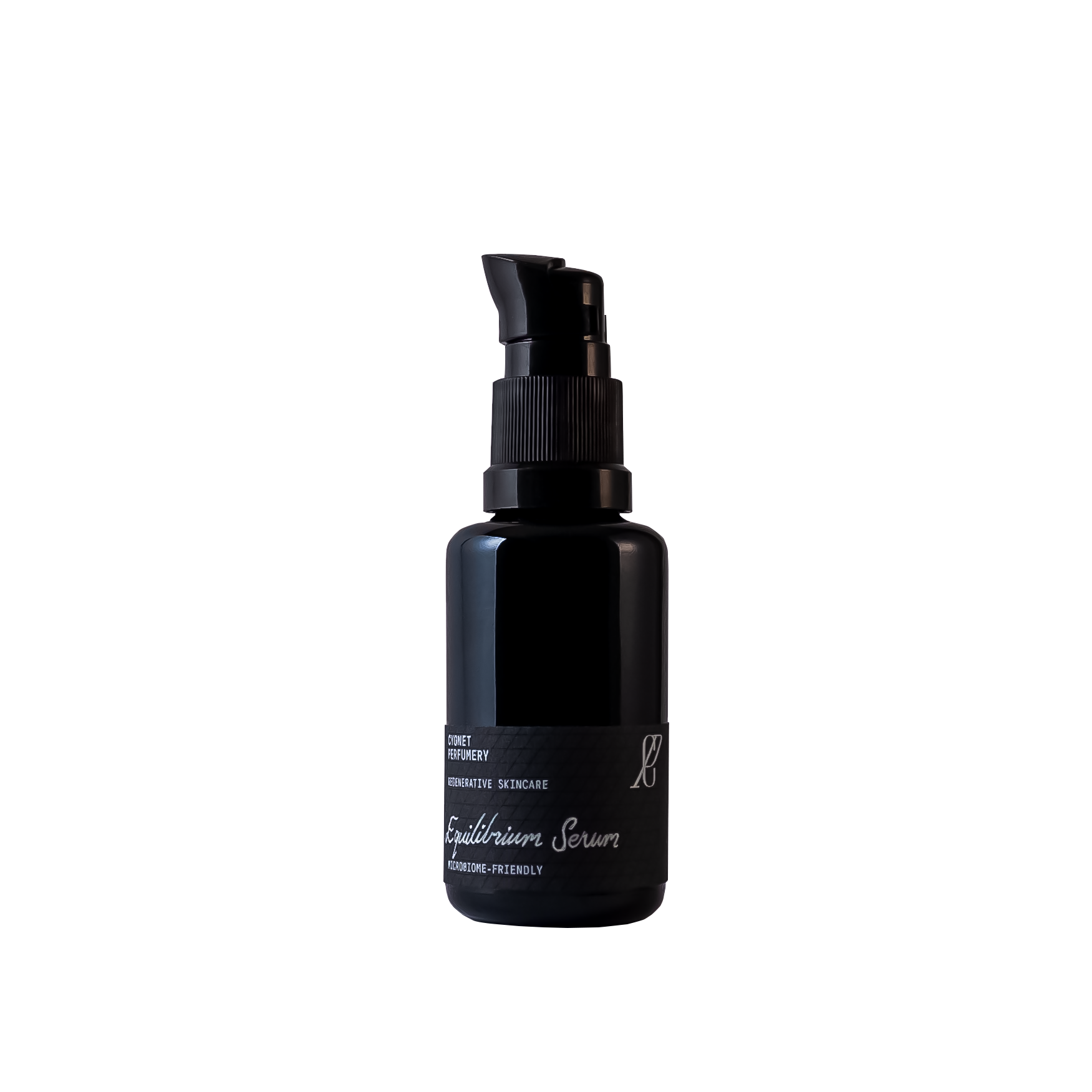 EQUILIBRIUM SERUM
30ml
Botanical oils and extracts work together to simultaneously calm stressed skin, balance sebum production and maintain a healthy skin barrier for a glowing complexion.
Scent: A soothing aroma with herbaceous and floral notes of Chamomile and Rose Geranium.
Purchase with the Antioxidant Essence and receive 10% off both!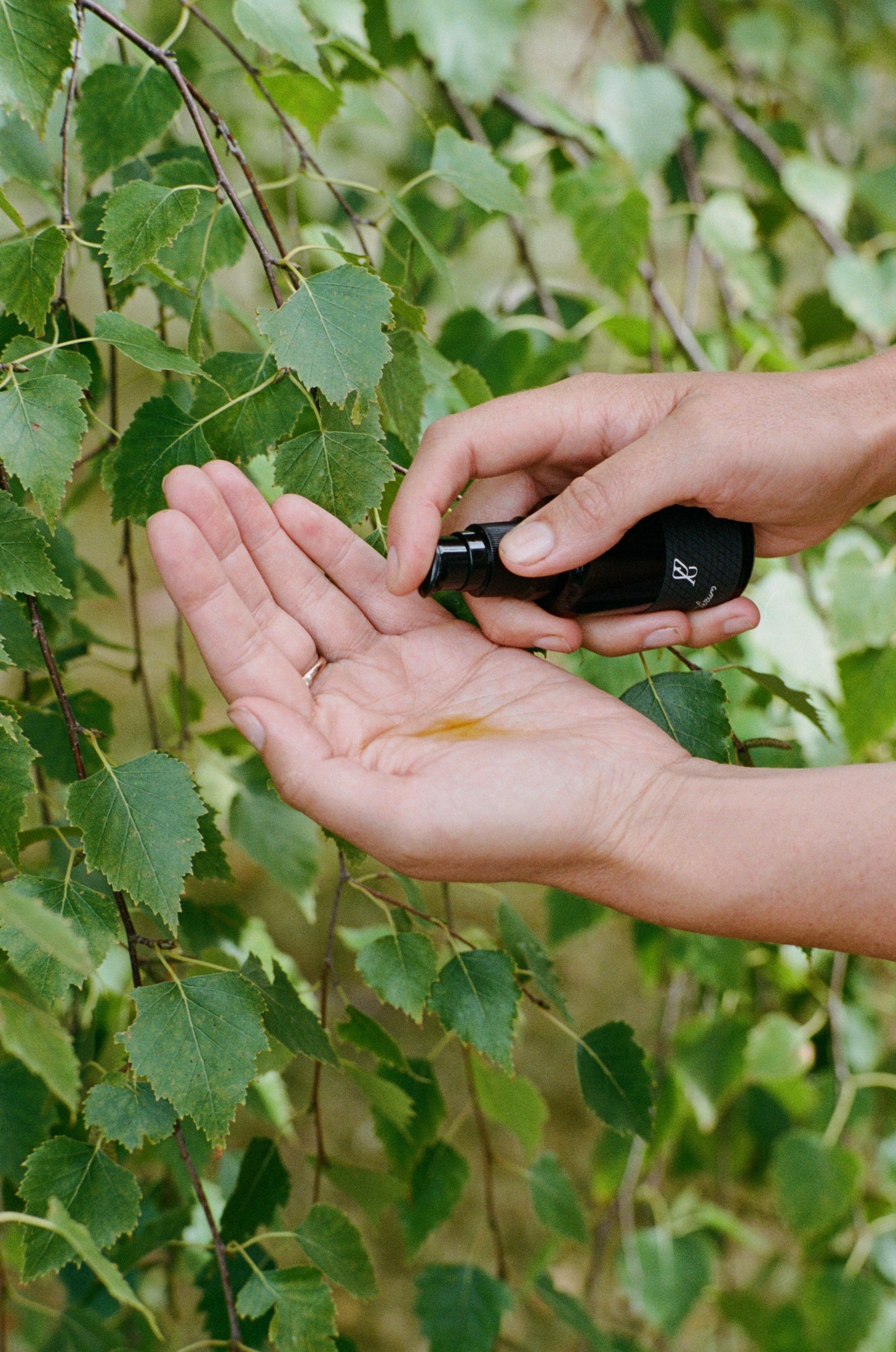 Calm, Repair, Soften
Equilibrium Serum
Equilibrium serum is a considered blend of botanical oils and extracts uniquely sourced from farmers, producers, and distillers. Virgin oils tailored for a balance of oleic and linoleic acids deliver nutrients that simultaneously soothe irritated skin, regulate sebum production, maintain a healthy skin barrier, and strengthen the skin against moisture loss. German Chamomile CO2 is rich in Alpha Bisabolol and Matricine, giving it exceptional anti-inflammatory properties that soothe stressed skin. Rose Geranium Essential Oil is gently astringent helping to correct lipid imbalance, as well as calming irritation. Our herbal Balance Complex boasts anti-inflammatory, restorative, and sebum regulating properties that bring the skin back to equilibrium. Use daily for a rejuvenated, clear, and glowing complexion without disrupting the microflora.
The Ritual
The Equilibrium Serum can be used morning and evening. Apply one-two pumps on your palms and warm. Gently massage into your face and neck, ideally post Antioxidant Essence. Moist skin helps the serum absorb and lock in moisture, and application via gentle pressing and massage stimulates lymphatic circulation. A versatile serum formulated for most skin types that is particularly helpful for combination, blemish prone, and sensitive skin. In addition, those with broken capillaries, redness and dry patches will benefit from the soothing properties.
100% Natural
INGREDIENTS
Jojoba Oil^, Apricot Kernel Oil*, Hemp Oil^, Macadamia Oil*, Chia Seed Oil, Tamanu Oil~, Calendula*, Chamomile*, Burdock Root*, Marshmallow Root*, Nettle*, Oatstraw*, Lemon Melissa*, Yarrow*, Red Clover*, Lavender*, Blue Chamomile CO2 Extract*, Rose Geranium Essential Oil*, Rosemary Oleoresin*, Sunflower Oil*.
*Certified Organic ^Organically or Regeneratively Farmed