FREE SHIPPING AUSTRALIA WIDE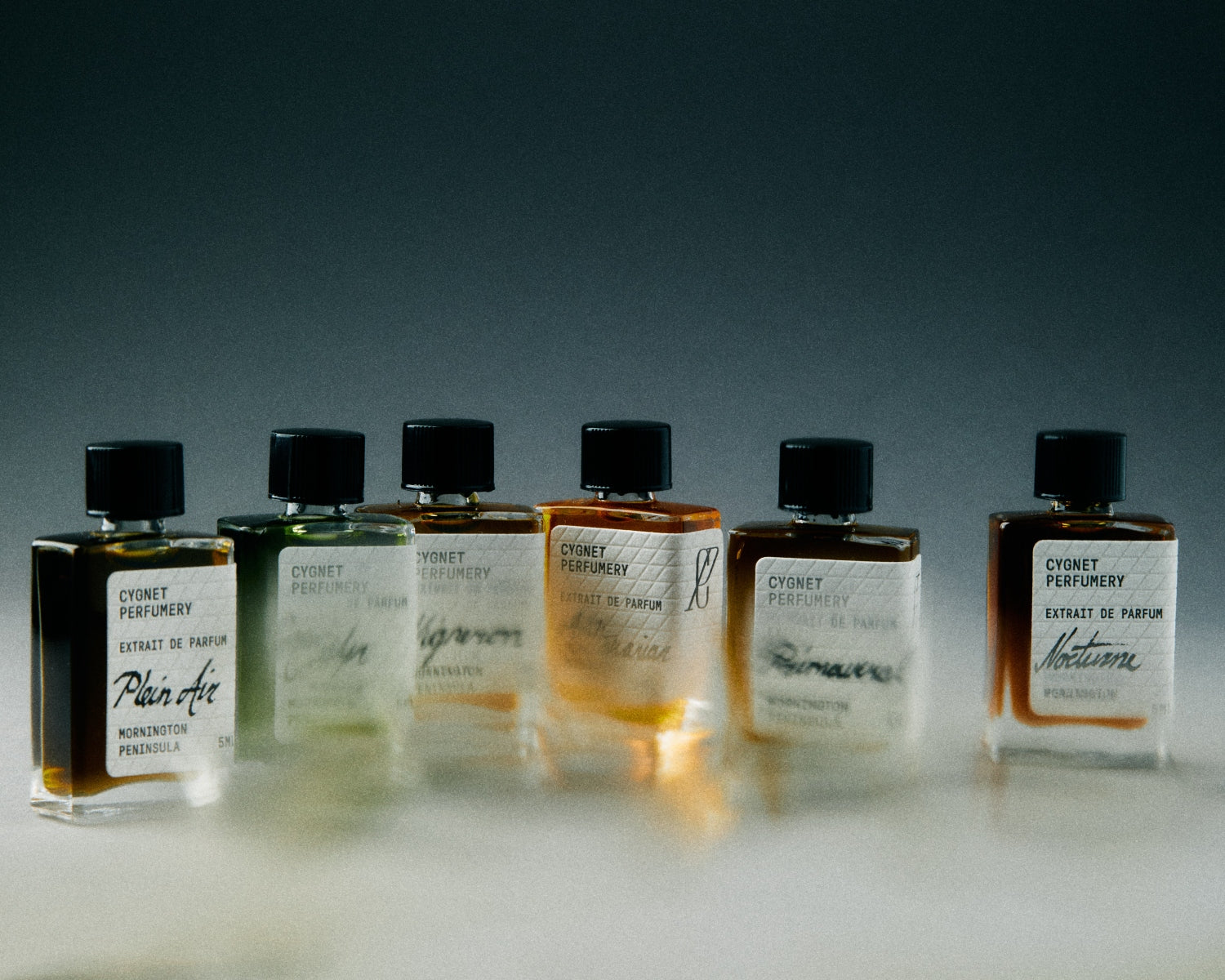 CYGNET PERFUMERY
Invisible made tangible.
Drawing our inspiration from the unseen interactions between people and plants, we handcraft 100% natural perfumes and skincare. From fragrant encounters in nature that alter our body and mind, to the beneficial exchange of microbes between biodiverse environments and our skin. Discover an invisible world and the joy of plant-based perfumes and skincare.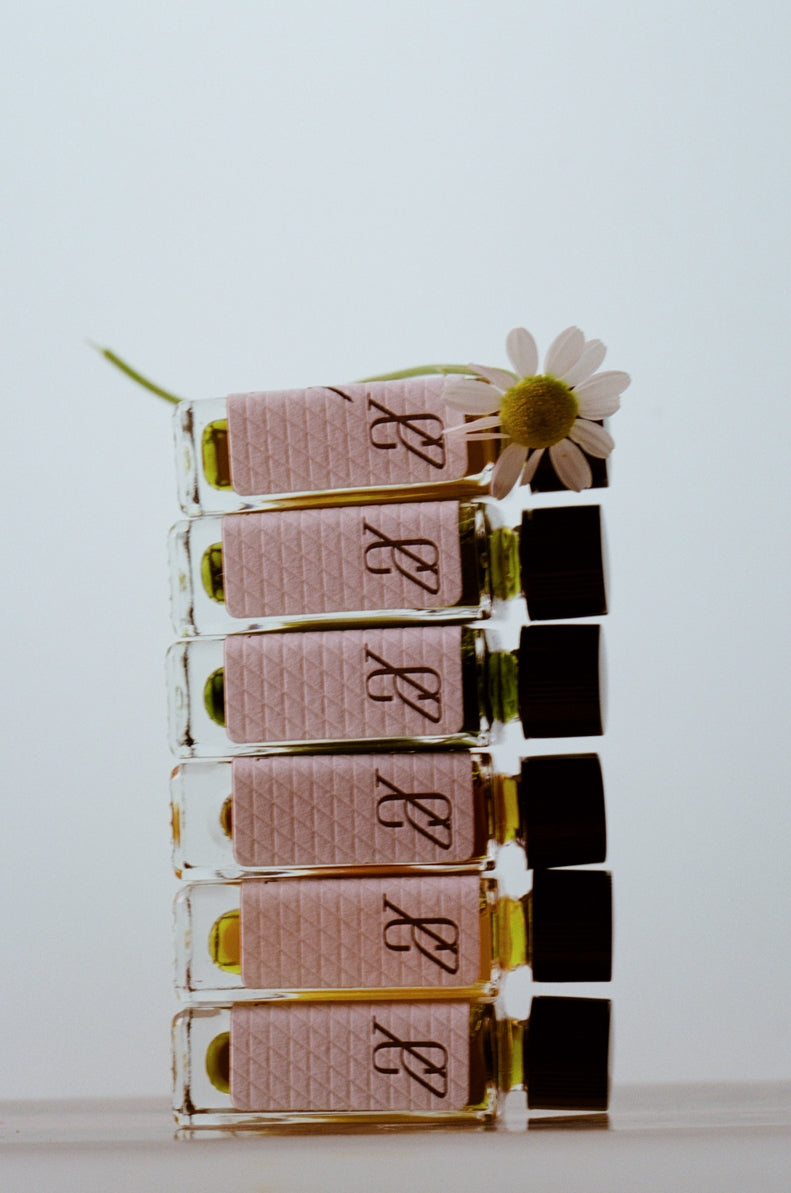 Botanical
Extrait de Parfum
Our founder and perfumer, Sondrine Kehoe, masterfully handcrafts our perfumes from 100% natural ingredients. We source only the highest quality aromatics from the best distillers and suppliers all over the world, as well as extracting some scents in-house. The base of Spiritus Vini, a natural grape alcohol, is masterfully distilled in the Barossa Valley from Australian grapes and wine residuals - a closed loop system that aligns with our values.
Each extrait de parfum is released exclusively once a year and in limited quantities to celebrate seasonal variances and honour the plants we work with.
Extrait de parfum is the purest form of perfume. A few potent drops applied to the pulse points creates an aura of fragrance emanating via body heat. Cygnet perfumery hopes to revive this intimate anointing ritual by creating extrait de parfums that celebrate slow living and the changing seasons.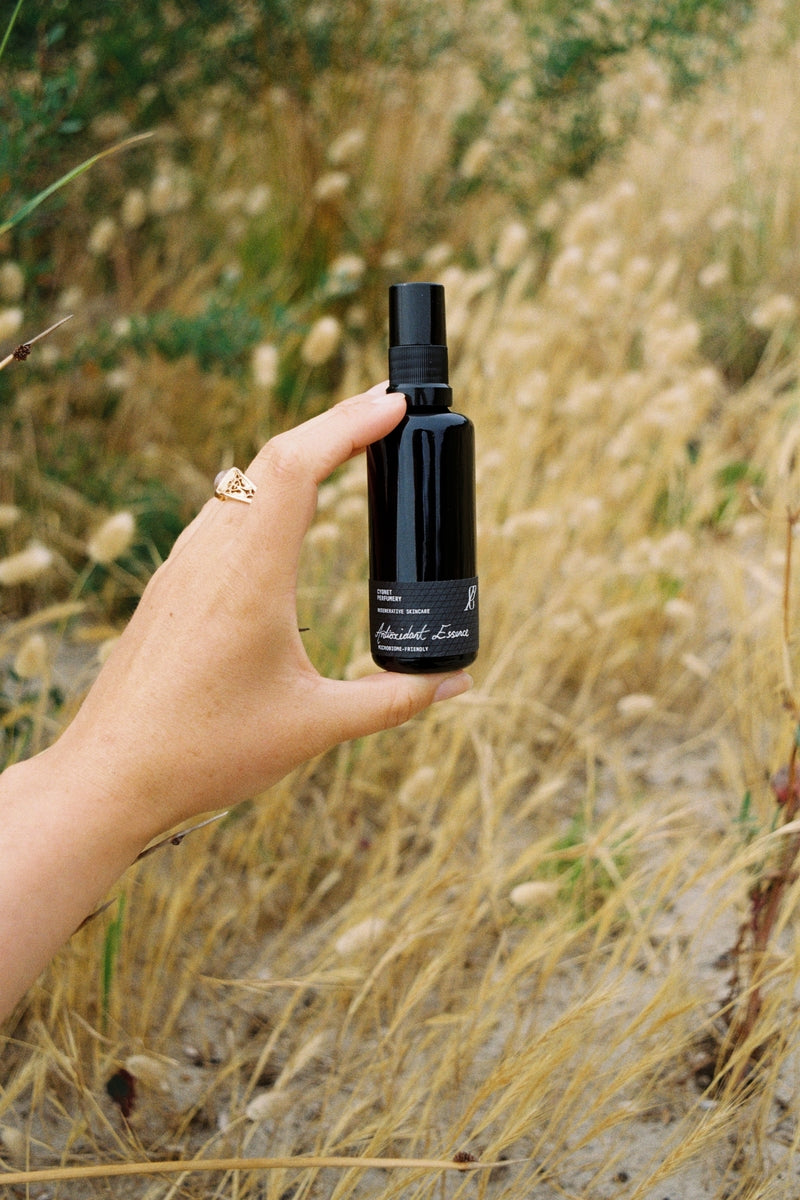 Regenerative
Skincare
We are on a regenerative mission, through skincare. Our minimalist collection achieves healthy, glowing skin that regenerates the beneficial microbes on our skin and in the soil.
Made with carefully sourced 100% natural ingredients - your skin will feel the difference.
Ecobiology underpins how we formulate microbiome-friendly skincare; we consider the skin as a dynamic ecosystem housing microbial and human cells working alongside each other with their environment.
As such, our approach to skincare is one of reciprocity- as we care for our skin so too should we care for the soil. Alongside our value aligned sourcing, a tree is planted with each purchase of skincare for biodiverse reforestation of the earth. Because being in biodiverse environments creates a healthy skin microbiome, and in turn glowing skin.
Our Commitment to Traceable Ingredients
We are proud to say that a minimum of 70% of our ingredients are sourced directly from farmers, artisan distillers, producers or biotech companies using organic, biodynamic, regenerative and/or closed loop practices. We choose local ingredients wherever possible and are selective about the plants we work with.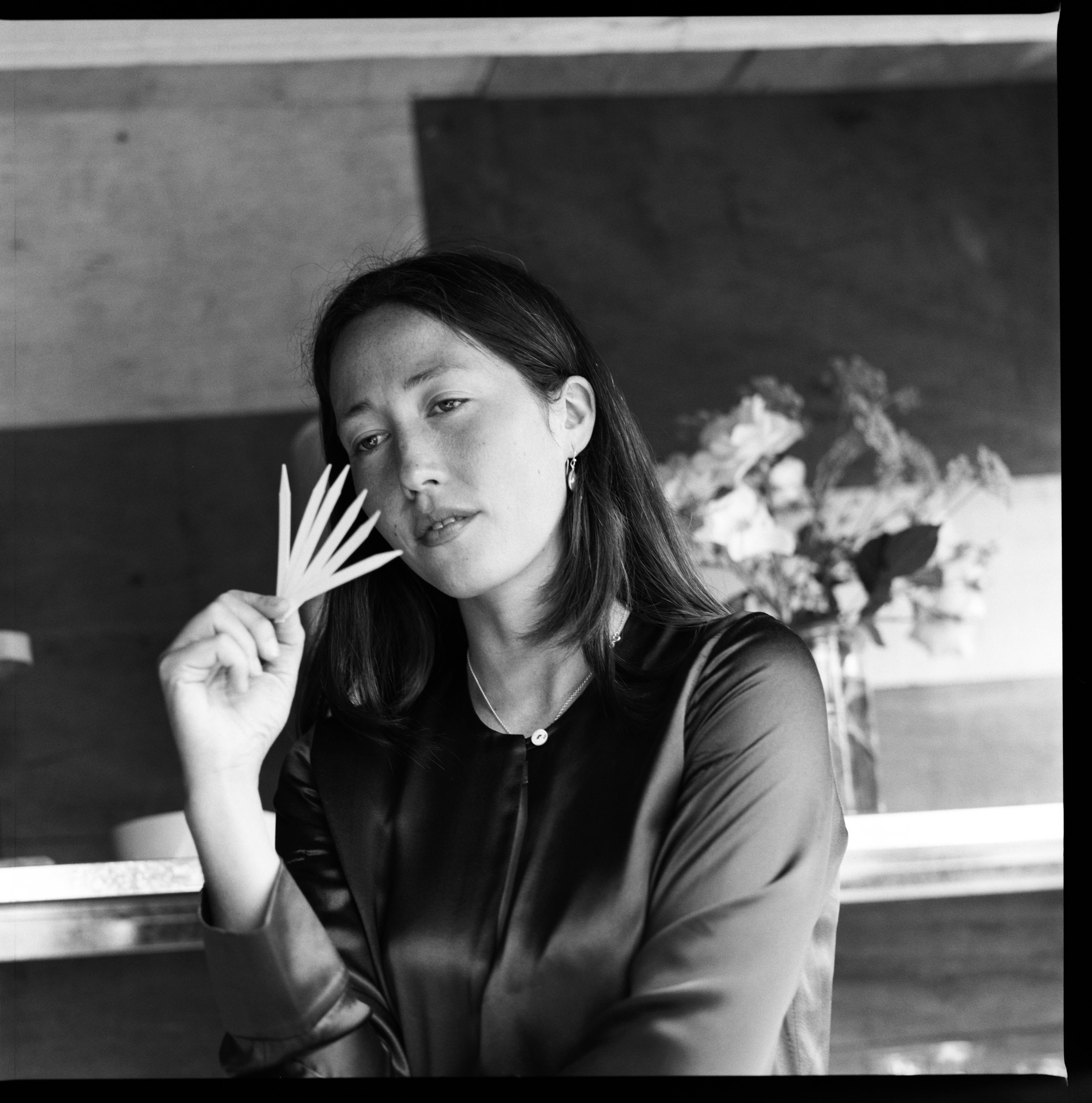 Our Founder
Sondrine Kehoe is the founder and perfumer of Cygnet Perfumery. With a passion for hand-making fragrances since childhood, she developed a unique style influenced by traditional techniques and contemporary aesthetics. Sondrine's love for the natural world and commitment to ethical sourcing and sustainability drive her work at Cygnet Perfumery, where she aims to revive the ancient art of perfumery and celebrate the beauty of nature.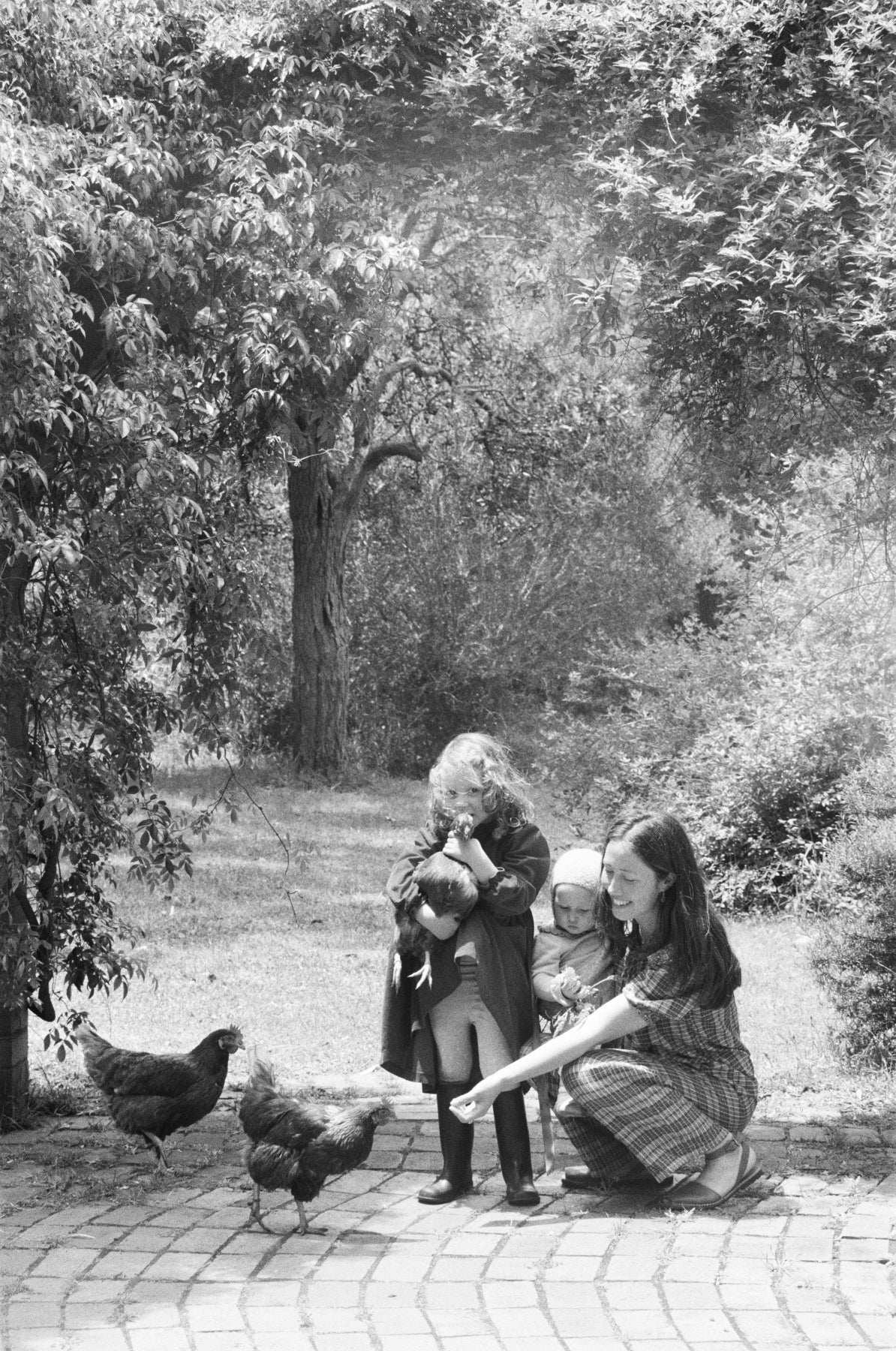 OUR NAMESAKE
The swan is prevalent in folklore and mythology, representing beauty, love and a connection with the unseen world. Our namesake comes from the Latin cygnus meaning "swan", with the ending -et used in nouns to indicate smallness; Cygnet - a baby swan. 
Our name pays homage to the creation of Cygnet Perfumery at a time when our founder Sondrine, affectionately named Swan, became a mother. It also speaks to one of our guiding values; that there is greatness in the small. 
We hold great reverence for the small - inspired by microscopic magic, making in small batches, and giving our full attention to the intricacies.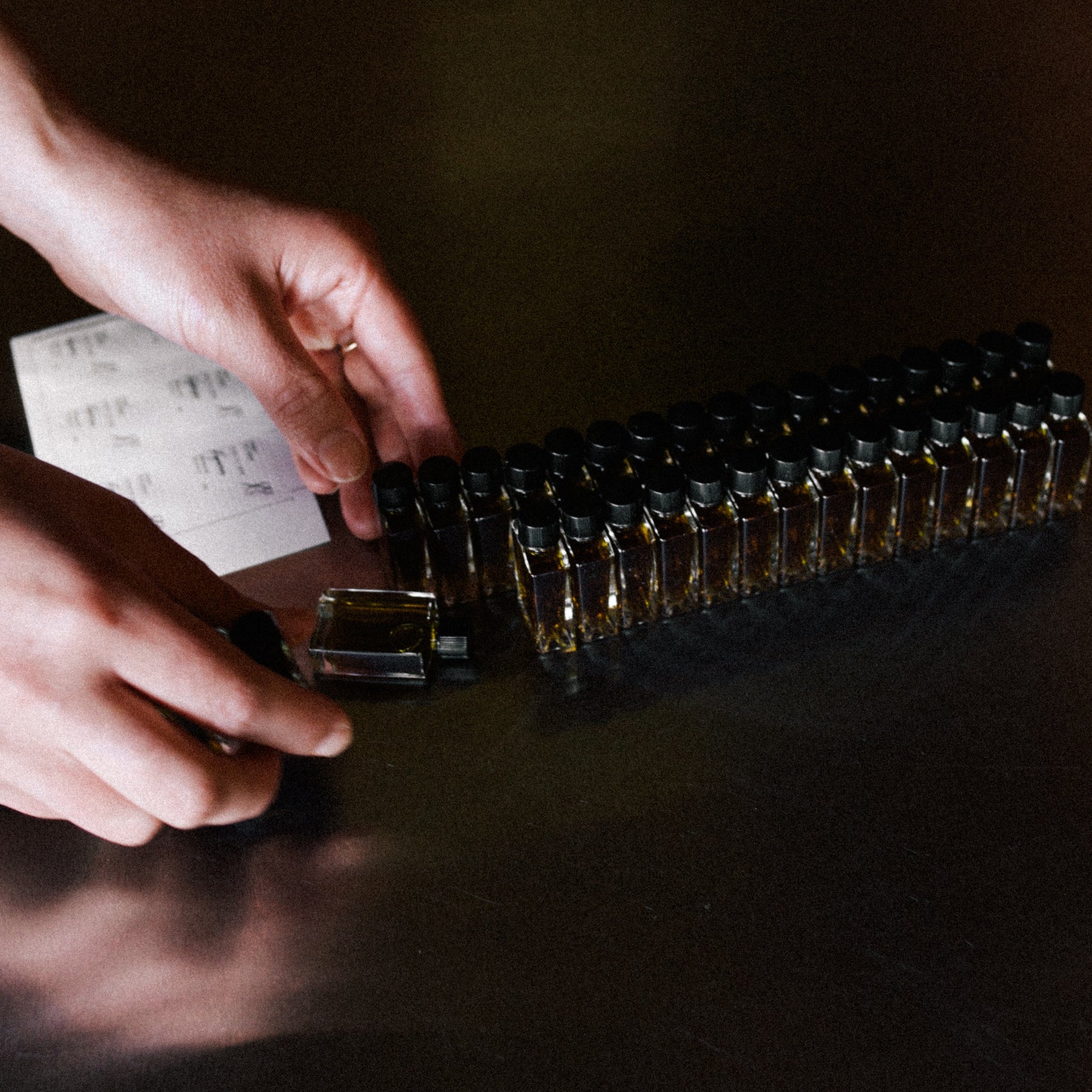 PRODUCT OF AUSTRALIA
Our products are formulated, blended and bottled in house on Boon Wurrung Land, Mornington Peninsula.