FREE SHIPPING FOR ALL ORDERS
CONIFER III
5ml
Top Notes: Silver Fir Needle, Orange, Juniper Berry.
Heart Notes: Fir Balsam Absolute, Cypress Atlantica, Tree Moss.
Base Notes: Pine Absolute, Rock Rose, Labdanum.
Aged: 5 months.
Opening with a bright and zesty orange to evoke the Autumn sun, Conifer leads you into a forest of pine trees with moss and mushrooms beneath your feet. The heart of jammy fir balsam absolute and fresh green cypress Atlantica creates a full-bodied forest aroma. Seasons pass as the base notes take hold; a resinous-sweet pine absolute evoking the scent of dried pine needles carried in the Summer breeze. The sweet balsamic aroma of labdanum absolute and cistus 'rock rose', a common coastal plant whose smell is reminiscent of ambergris, adds warmth and enhances the sappy dry down.
Alcohol°, Parfum.
°Spiritus Vini distilled using a closed-loop model.
100% natural ingredients.
Free from synthetic fragrances, phthalates, parabens, alcohol denaturants.
Due to the use of various essential oils, please consult a physician before use if you are pregnant, breastfeeding, or have a medical condition where they are contraindicated.
5ml flint glass splash bottle with a phenolic black screw-on cap.
The extrait de parfum is presented with a letterpressed information card and secured in a hand-made envelope, both made locally from eco-certified Gmund cotton paper.
Customer Reviews
26 June 2022
Mardi

Australia
A unique scent
This beautifully fresh and sensual scent lasts all day.
26 June 2022
Pen

Australia
Conifer
Conifer is like wearing a walk on a wintry day deep in the forest surrounded by pine trees , mosses and lichens. This walk continues back home to a smoky fire. Beautiful!
26 June 2022
J M.

Australia
Beautiful scent
I tried this scent before the discover set was released. I think the discovery set is a great starting point with these perfumes as they are all so unique. I have also found applying a balm to the skin first really makes the scent last longer.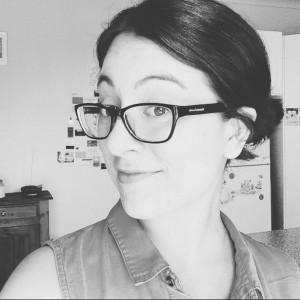 J
26 June 2022
Jenna

Australia
Absolutely beautiful
One of the most refined scents I've ever owned. Lovely and bright at first, then green, warm and lasting. Very potent for a botanical perfume, and clearly expertly made. Definitely recommend!
Extrait de Parfum
2022 Release Schedule

February – Plein Air III

April – Conifer III

June – Antiquarian III

August – Nocturne III

October – Primaveral III

December – Vigneron III