FREE SHIPPING AUSTRALIA WIDE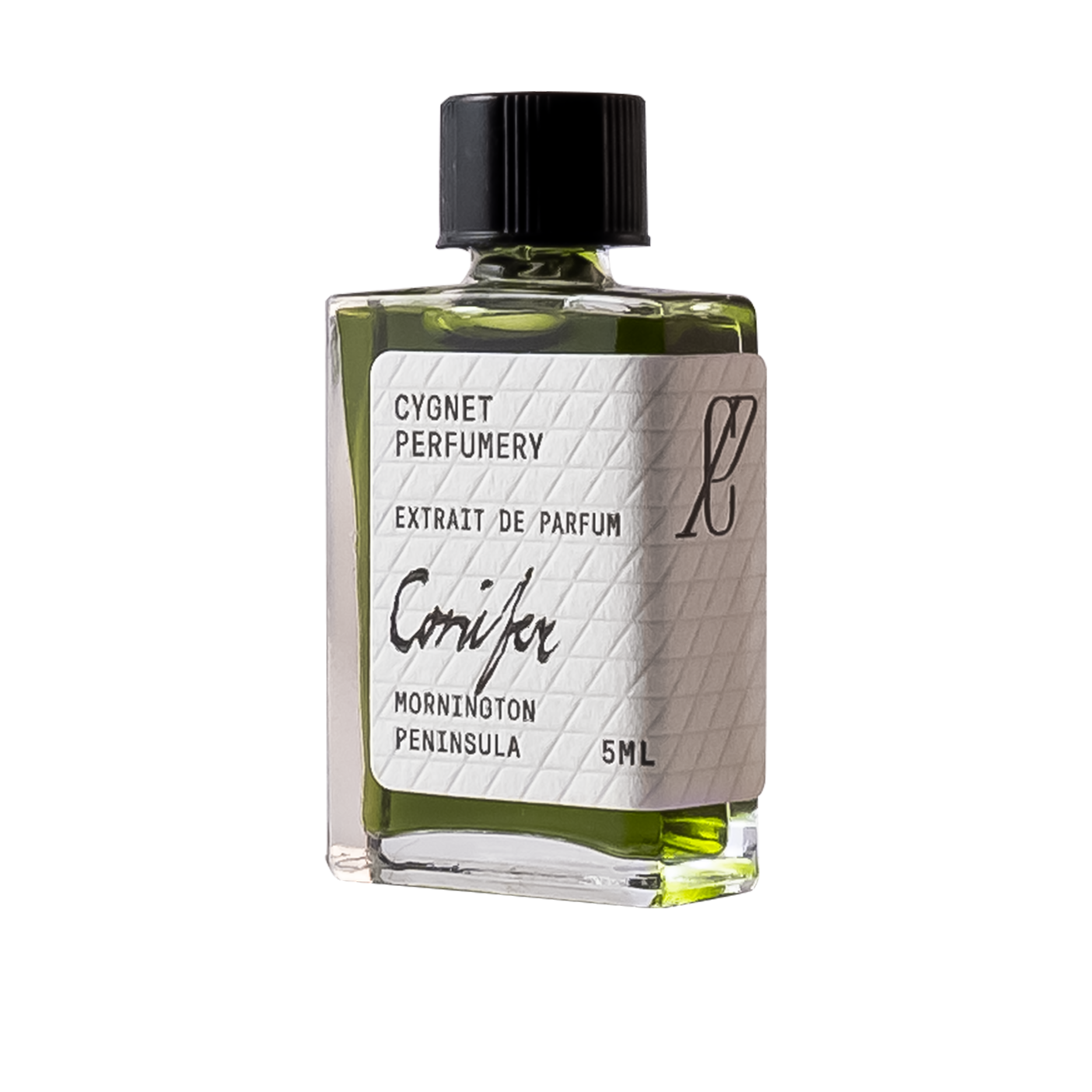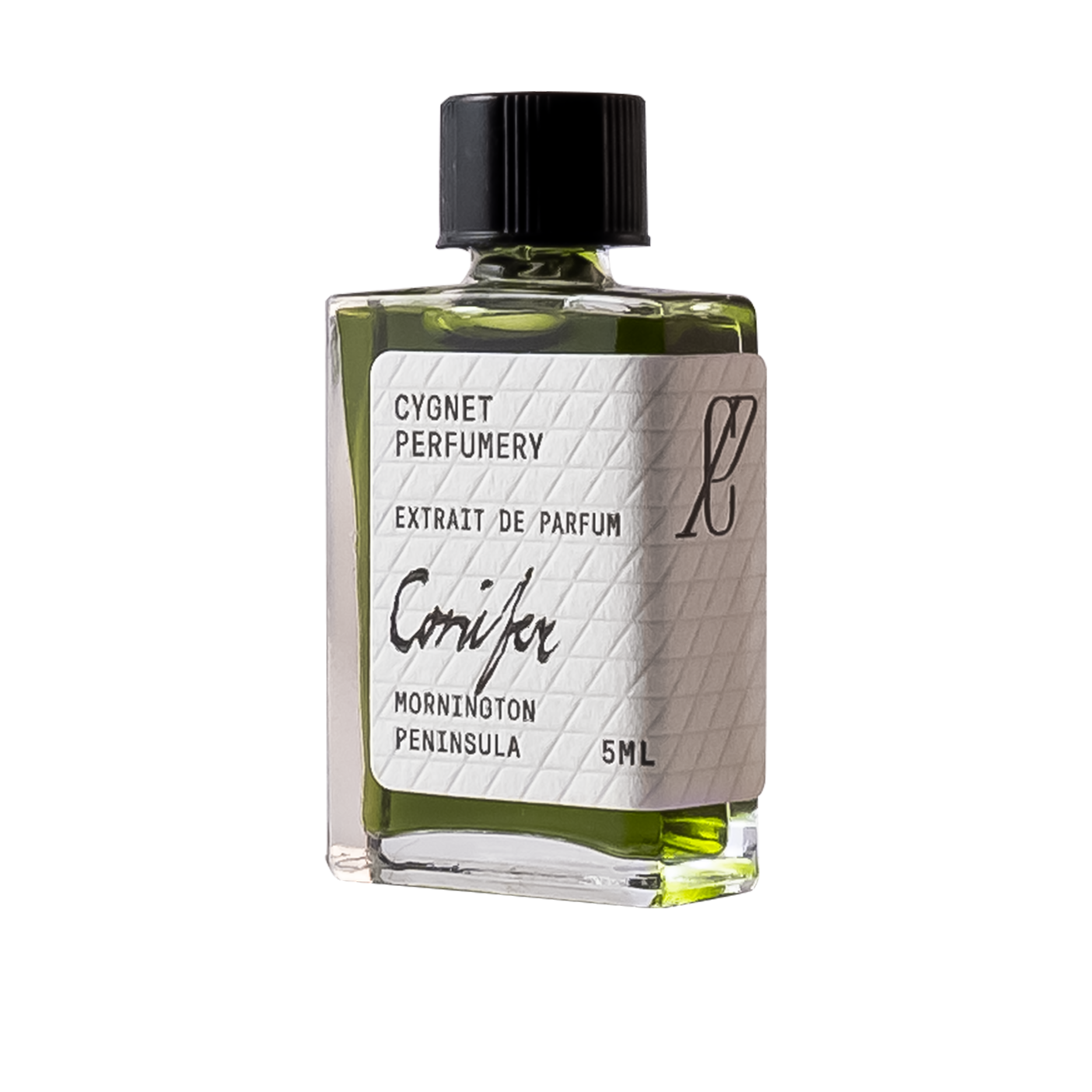 CONIFER
5mL
Extrait de Parfum
Batch IIII
Top Notes: Silver Fir Needle, Wild Orange, Juniper Berry.
Heart Notes: Fir Balsam Absolute, Cypress, Tree Moss.
Base Notes: Pine Absolute, Rock Rose, Labdanum.
Aged: 5 months.

100% natural perfume released once a year in limited numbers.
Opening with a bright and zesty orange to evoke the Autumn sun, Conifer leads you into a forest of pine trees with moss and mushrooms beneath your feet. The heart of jammy fir balsam absolute and fresh green cypress creates a full-bodied forest aroma. Seasons pass as the base notes take hold; a resinous-sweet pine absolute evoking the scent of dried pine needles carried in the Summer breeze. The sweet balsamic aroma of labdanum absolute and cistus 'rock rose', a common coastal plant whose smell is reminiscent of ambergris, adds warmth and enhances the sappy dry down.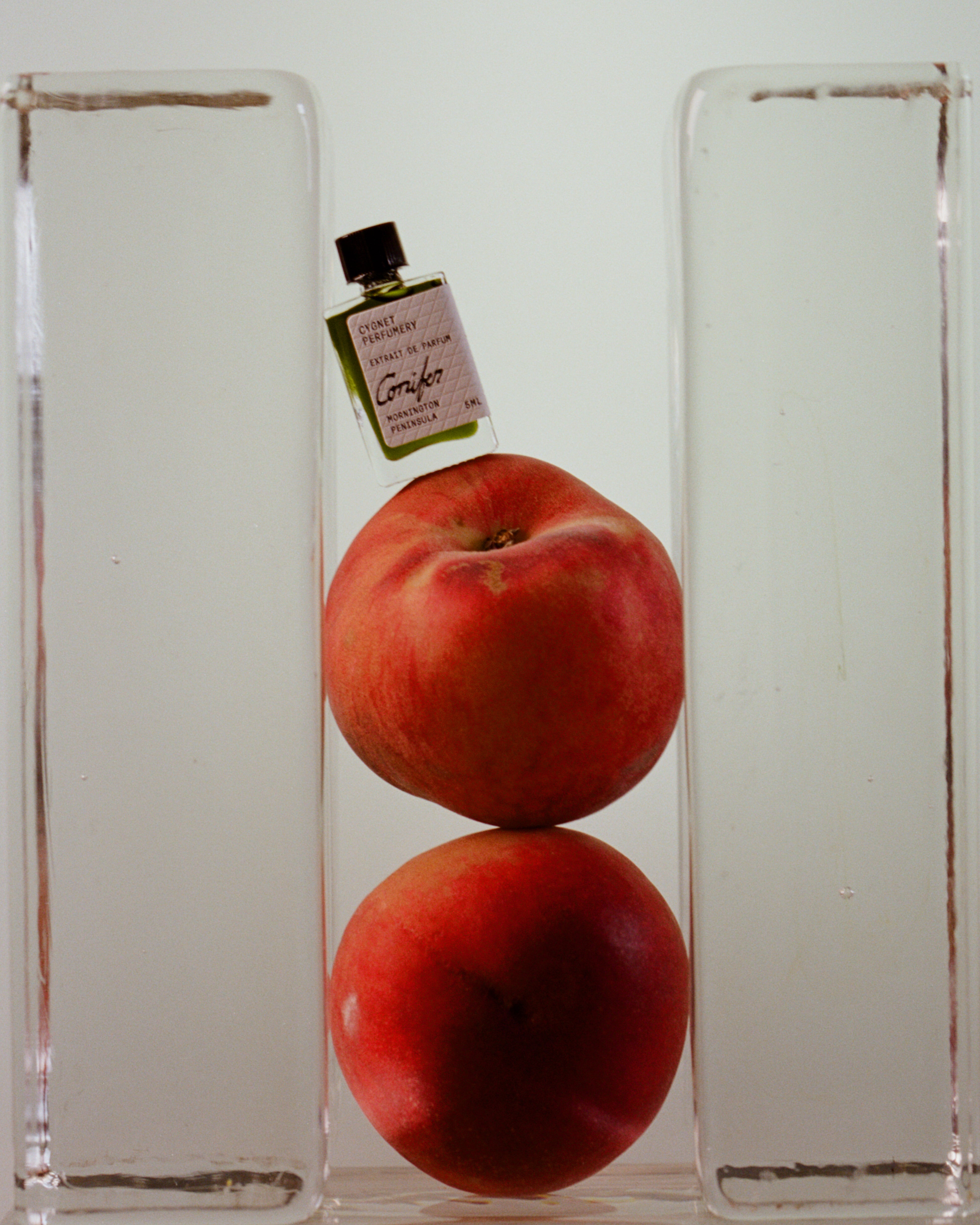 100% NATURAL
Ingredients
Alcohol, Parfum (Fragrance)*, Anisyl Alcohol​​°, Benzyl Alcohol​​°, Benzyl Benzoate​​°, Benzyl Cinnamate​​°, Benzyl Salicylate​​°, Cinnama​​l​​°, Cinnamyl Alcohol​​°, Citral​​°, Citronellol​​°, Coumarin​​°, Eugenol​​°, Farnesol​​°, Geraniol​​°, Isoeugenol​​°, Limonene​​°, Linalool​​°

*Fragrance (Parfum) from 100% natural raw materials,
​​°Aroma molecules that are naturally part of an essential oil or absolute. listed due to labelling requirements as potential allergens.

Free from synthetic fragrances, phthalates, parabens and alcohol denaturants.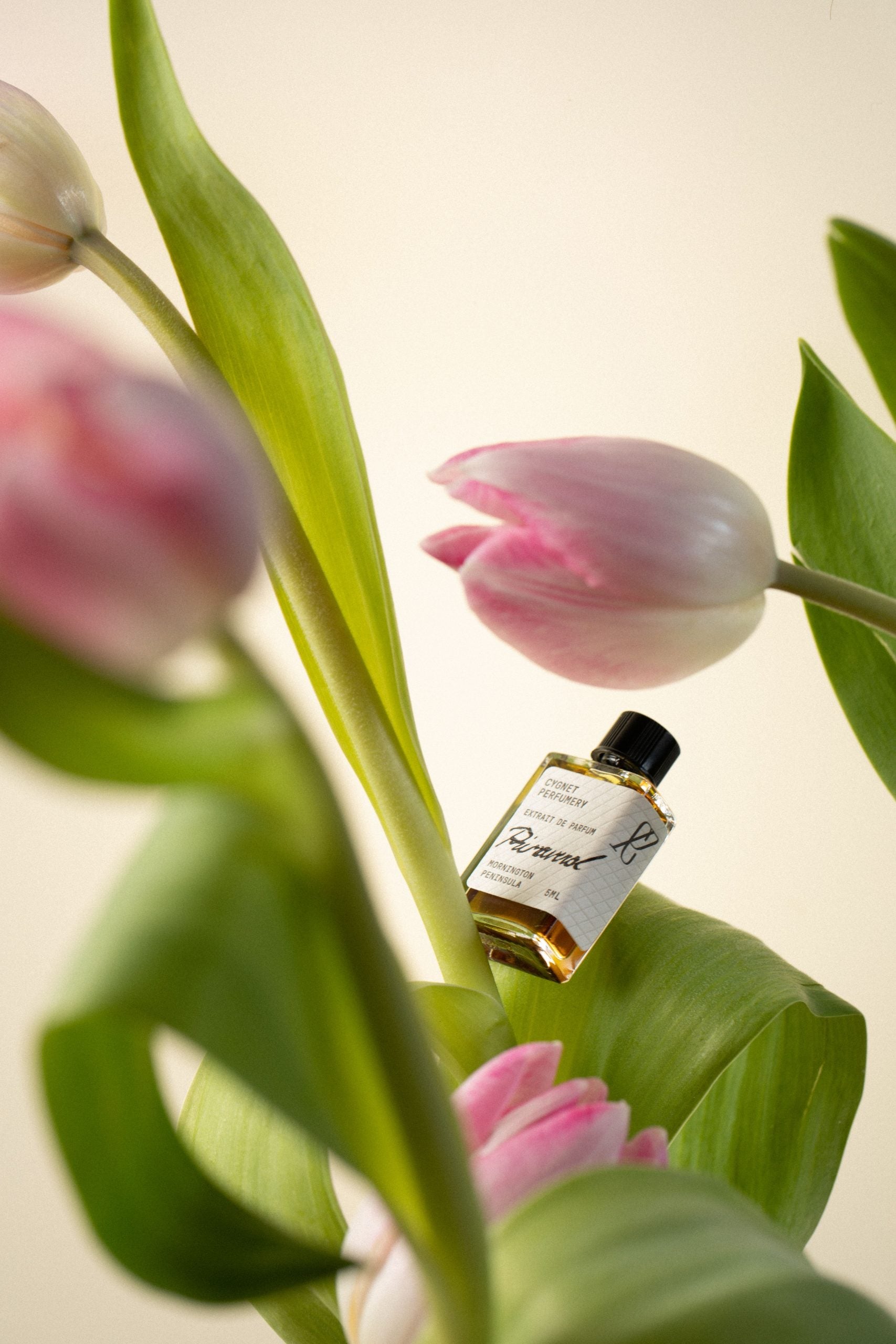 Extrait de Parfum
2022 Release Schedule

February – Plein Air III

April – Conifer III

June – Antiquarian III

August – Nocturne III

October – Primaveral III

December – Vigneron III