FREE SHIPPING AUSTRALIA WIDE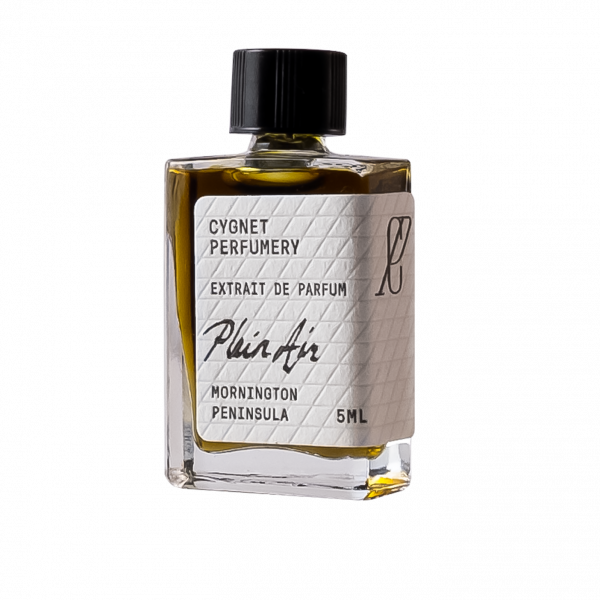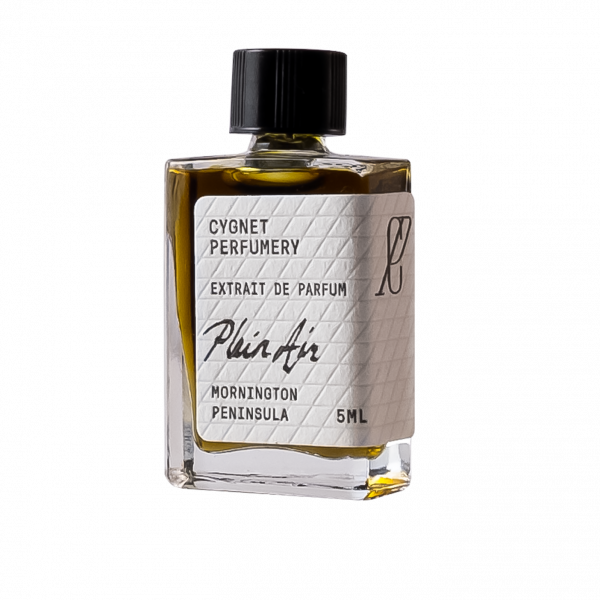 PLEIN AIR
5mL
Extrait de Parfum
Batch IIII
Top Notes: Linden Blossom, Bergamot.
Heart Notes: Alpine Lavender, Clary Sage Absolute, Hay.
Base Notes: Tonka Bean, Vetiver, Aged Patchouli.
Aged: 6 months.

100% natural perfume released once a year in limited numbers.
Inspired by the rural pastures that surround Cygnet Perfumery, Plein Air emulates fields of hay in the heat of Summer. The opening note of honeyed linden blossom is both bitter and sweet, leading into a herbal bouquet of lavender, clary sage and sweet new-mown hay. The base notes showcase a spectacular tonka bean absolute; warm, powdery and coumarin rich. The agrestic dry down is supported by earthy vetiver and patchouli, painting an impression of a hot summer's day.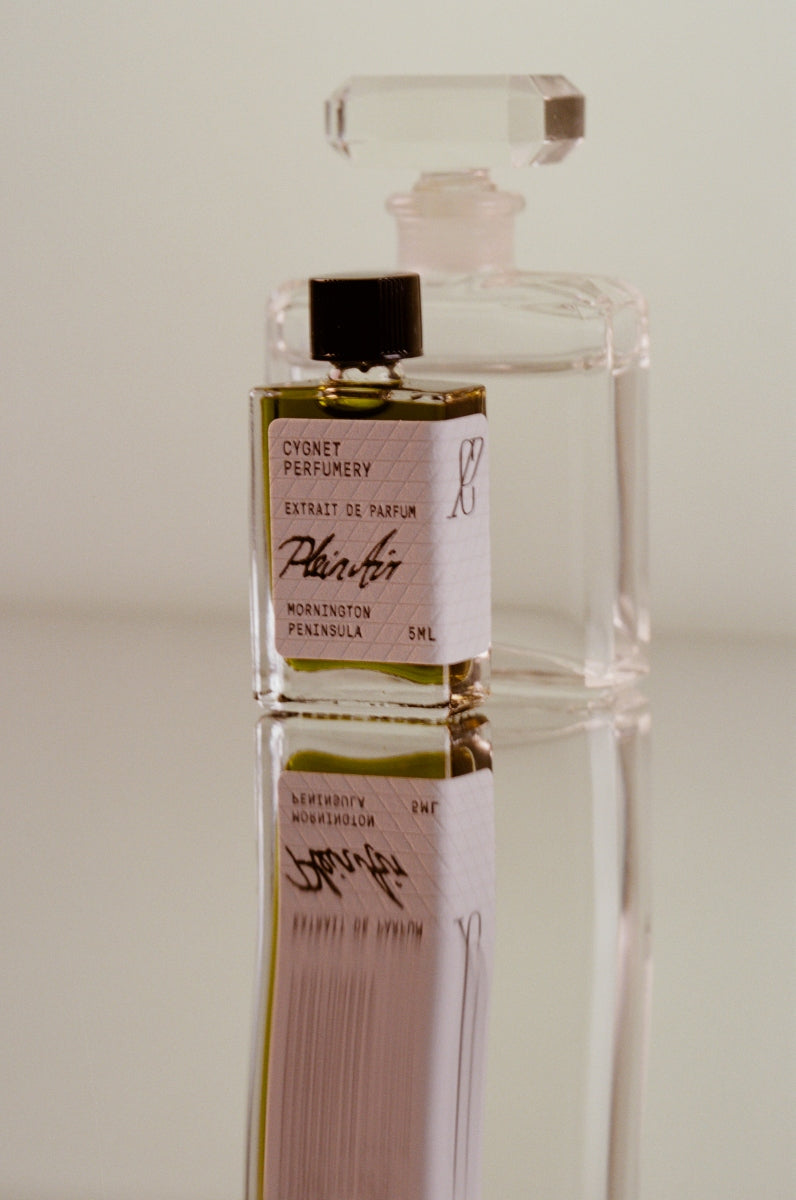 100% NATURAL
Ingredients
Alcohol, Parfum (Fragrance)*, Benzyl Alcohol​​°, Benzyl Benzoate​​°, Benzyl Cinnamate​​°, Citral​​°, Citronellol​​°, Coumarin​​°, Eugenol​​°, Geraniol​​°, Isoeugenol​​°, Limonene​​°, Linalool​​°

*Fragrance (Parfum) from 100% natural raw materials,
​​°Aroma molecules that are naturally part of an essential oil or absolute. listed due to labelling requirements as potential allergens.
Free from synthetic fragrances, phthalates, parabens and alcohol denaturants.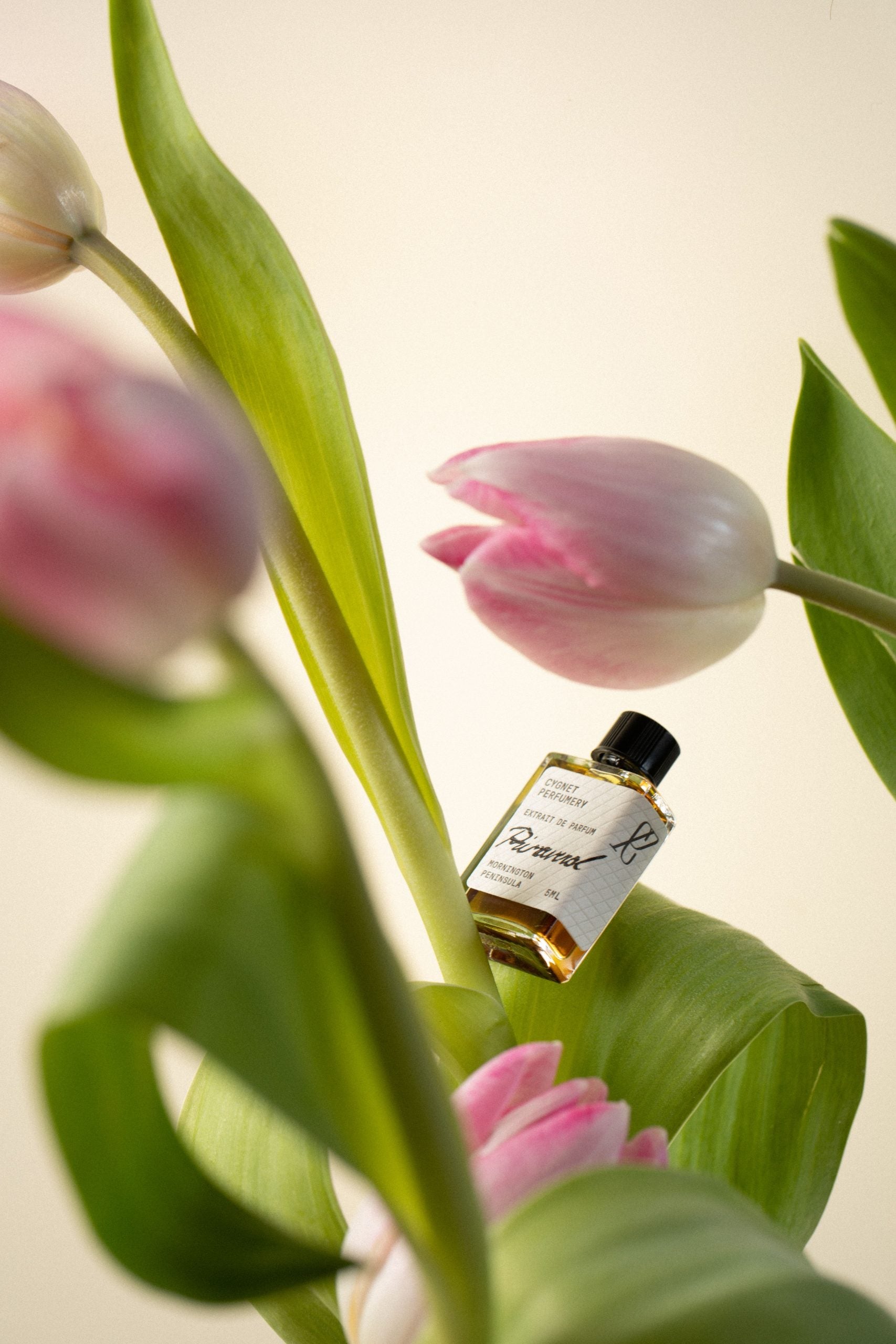 Extrait de Parfum
2022 Release Schedule

February – Plein Air III

April – Conifer III

June – Antiquarian III

August – Nocturne III

October – Primaveral III

December – Vigneron III