FREE SHIPPING AUSTRALIA WIDE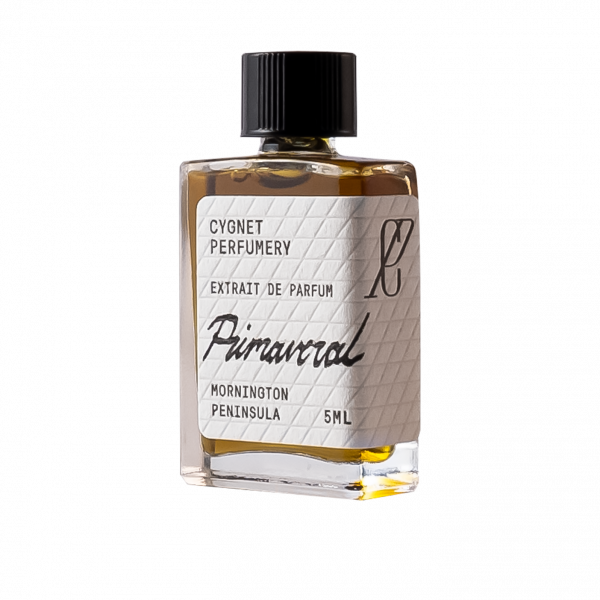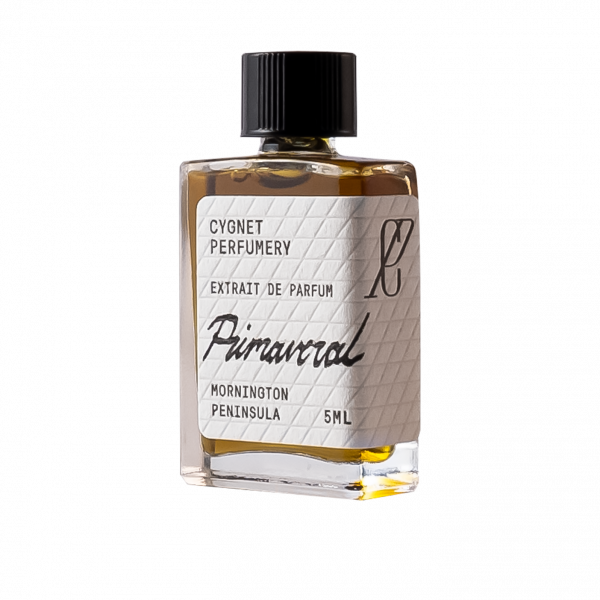 PRIMAVERAL
5mL
Extrait de Parfum
Batch IIII
Top Notes:
Lily of the Valley Accord, Linden Blossom.
Heart Notes: Wattle
, Violet Leaf, Pink Lotus.
Base Notes:
Honeycomb, Orris Butter.
Aged:
4 months.

100% natural perfume released once a year in limited numbers.
A floral fantasy, Primaveral recalls a different flower to each who wears it. Unmistakably the scent of early Spring, it will hold you in its gentle and nostalgic embrace. It evokes a garden humming with bees and sprawling with blossoming trees – Wattles, Linden, Hawthorn, Almond – that stretch over beds of Lily of the Valley, Violet and Iris wet with dew. The fragrant golden pompoms of Wattle (Mimosa) brush your bare skin as you walk beneath them to find yourself in a meadow where the beehives are housed. The dense floral and rich honeyed scent of Pink Lotus Absolute gives a refined elegance to the fragrance, and a subtle aquatic undertone that recalls a deep cool pond. A rich and warm Beeswax Absolute anchors the creamy bouquet of early Spring blooms, supported by the delicate powdery- floral tones of Orris Butter.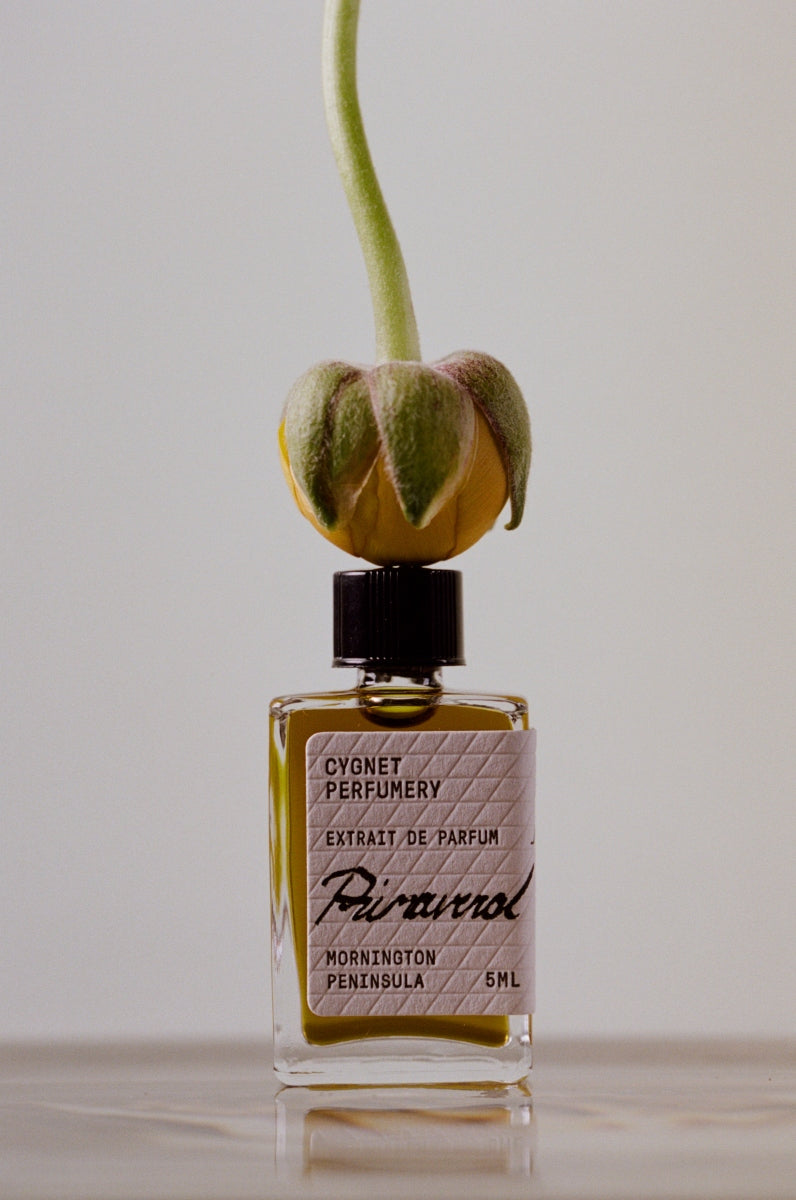 100% NATURAL
Ingredients
Alcohol, Parfum (Fragrance)*, Benzyl Alcohol​​°, Benzyl Benzoate​​°, Benzyl Salicylate​​°, Citral​​°, Citronellol​​°, Coumarin​​°, Eugenol​​°, Farnesol​​°, Geraniol​​°, Limonene​​°, Linalool​​°

*Fragrance (Parfum) from 100% natural raw materials,
​​°Aroma molecules that are naturally part of an essential oil or absolute. listed due to labelling requirements as potential allergens.
Free from synthetic fragrances, phthalates, parabens and alcohol denaturants.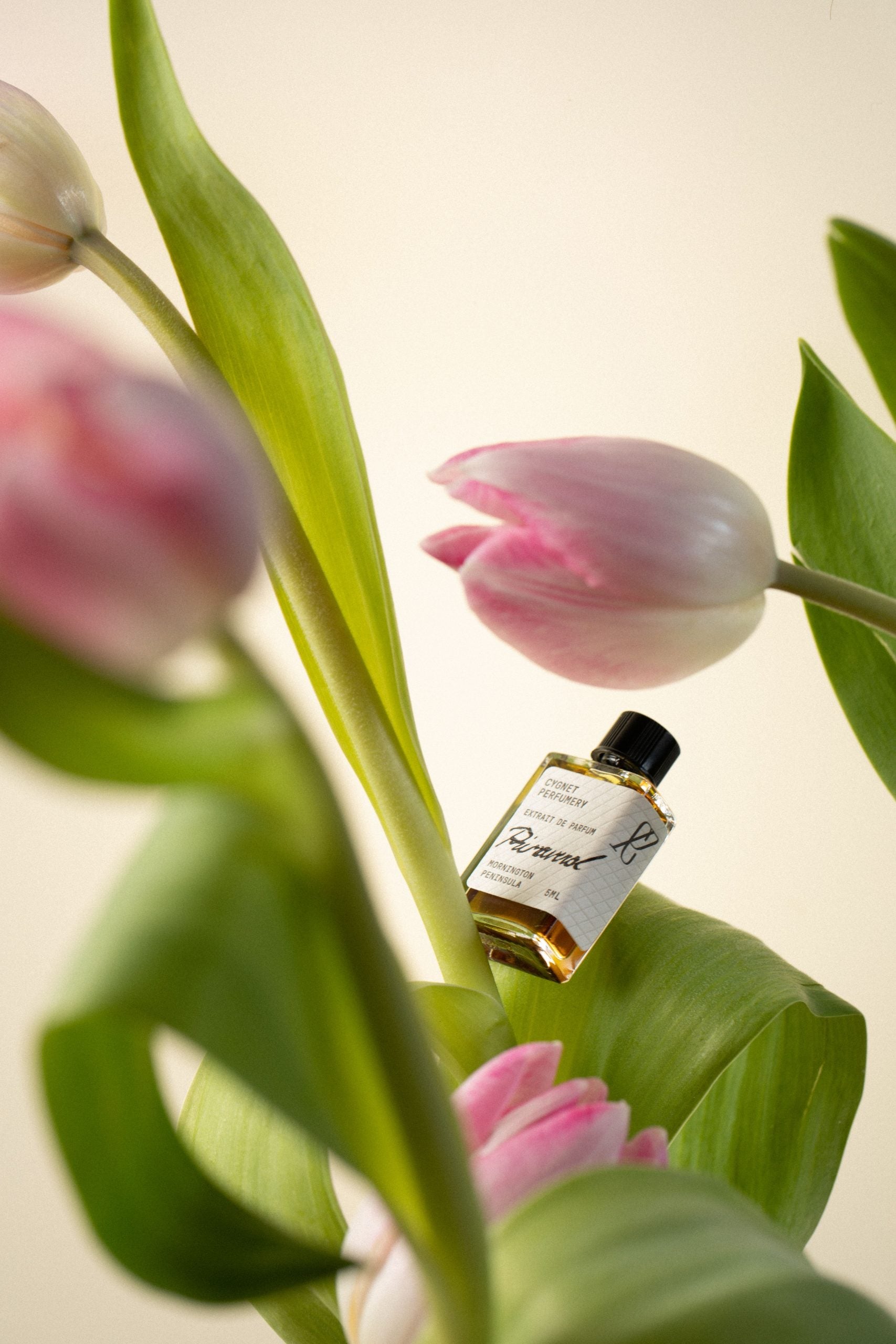 Extrait de Parfum
2022 Release Schedule

February – Plein Air III

April – Conifer III

June – Antiquarian III

August – Nocturne III

October – Primaveral III

December – Vigneron III