FREE SHIPPING AUSTRALIA WIDE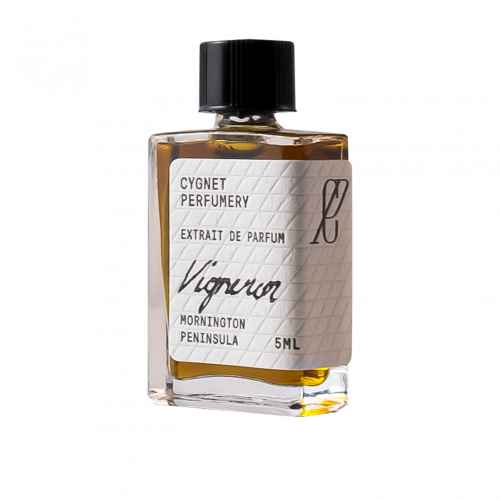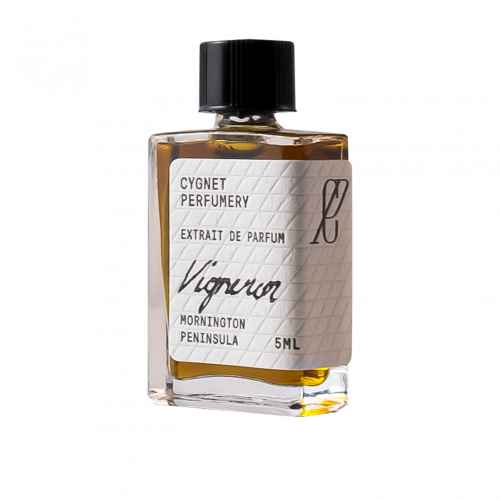 VIGNERON
5mL
Extrait de Parfum
Batch III
Top Notes: Green Cognac, Black Pepper, Bergamot.
Heart Notes: Rose, Ambrette, Raspberry Leaf, Blackcurrant Bud.
Base Notes: Oak, Orris Absolute, Aged Patchouli.
Aged: 6 Months

100% natural perfume released once a year in limited numbers.
Vigneron is an ode to an ancient craft – the alchemy of turning grapes into wine. A voluptuous, musk rose bouquet with berry undertones and a deep oaky dry down; Vigneron takes us from the vineyard to the cellar. 2022 Vintage greets us with a burst of fresh sparkling Bergamot. Green Cognac, distilled from wine lees, opens the extrait de parfum with sparkling green fruity notes. The dry woody spice of Black Pepper introduces the Rose heart, which has been painted from a plethora of botanicals including rose-leaf and rose absolutes, as well as a tincture of heritage roses from a nearby vineyard. The sensuous and full-bodied accord is reminiscent of a rose bush in full bloom at the end of a vine row. Juicy berry tones from Raspberry Leaf Absolute intermingle with the green-fruity and wine-like animalic allure of Blackcurrant Bud Absolute. The powdery musk-like scent of Ambrette possesses a sensuality that has been building throughout the fragrance. The mulled wine & dried fruit nuances of Davana pair perfectly with Oak, which was extracted in-house to capture the characteristic scent of oak barrels; old wood, vanillic, boozy, dried-fruits. An exceptional Orris Absolute adds character, with notes of chocolate and violets. Patchouli aged for 7+ years is earthy, yet smooth and mellow like a good bottle of wine.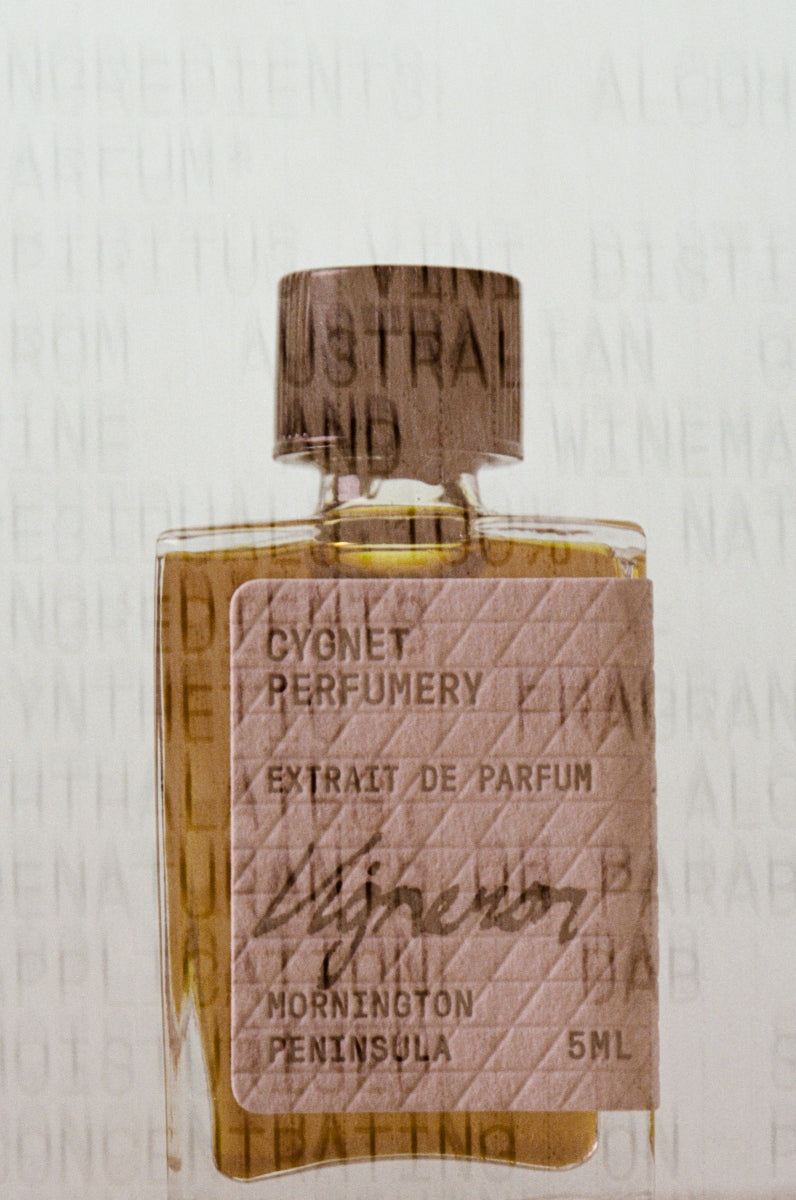 100% NATURAL
Ingredients
Vigneron Extrait de Parfum, ℮ 0.25ml / 0.01 fl oz
Ingredients: Alcohol, Parfum (Fragrance)*, Anisyl Alcohol​​°, Benzyl Alcohol​​°, Citral​​°, Citronellol​​°, Coumarin​​°, Eugenol​​°, Farnesol​​°, Geraniol​​°, Limonene​​°, Linalool​​°

*Fragrance (Parfum) from 100% natural raw materials,
​​°Aroma molecules that are naturally part of an essential oil or absolute. listed due to labelling requirements as potential allergens.
Free from synthetic fragrances, phthalates, parabens and alcohol denaturants.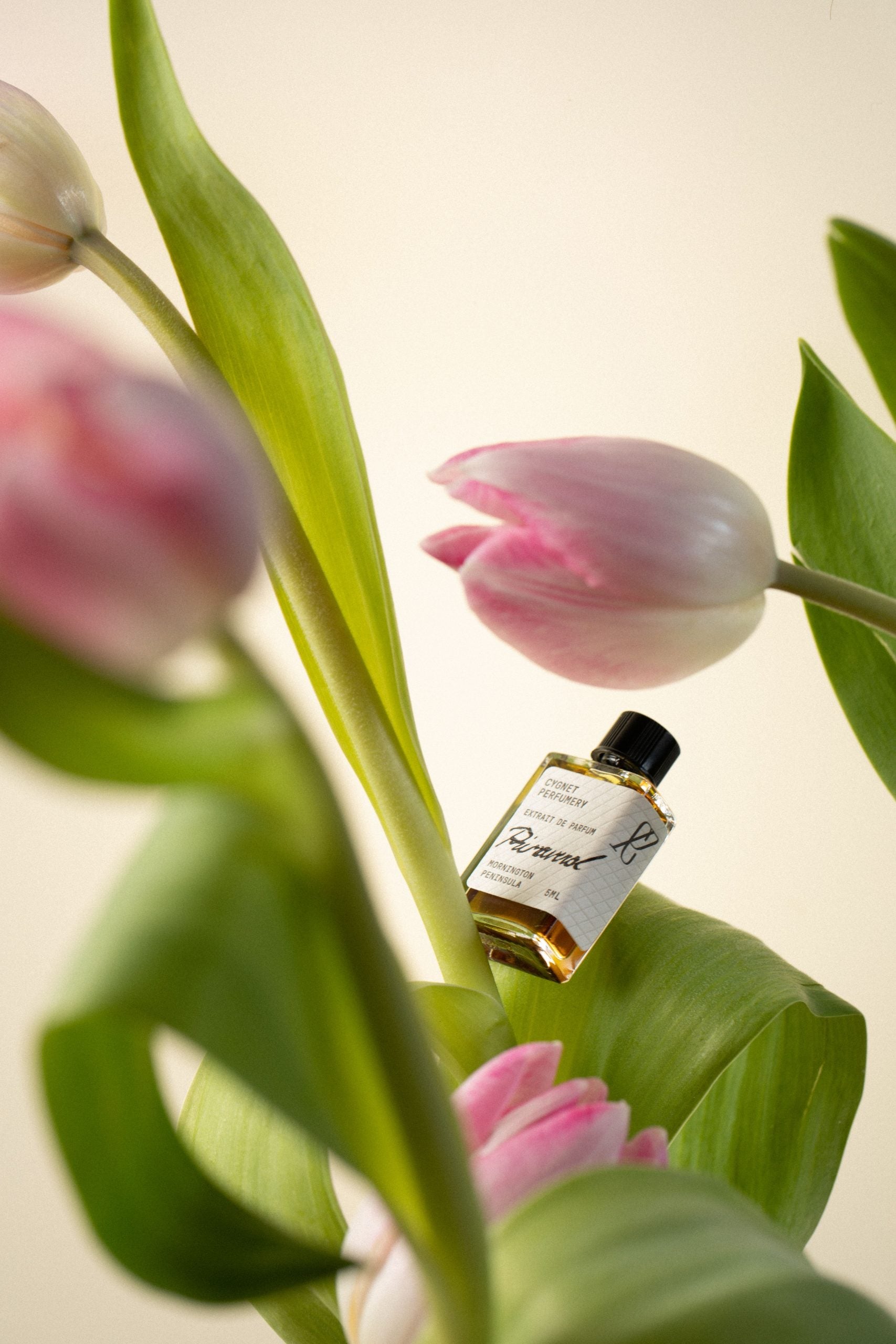 Extrait de Parfum
2022 Release Schedule

February – Plein Air III

April – Conifer III

June – Antiquarian III

August – Nocturne III

October – Primaveral III

December – Vigneron III